The balance for me to go to school...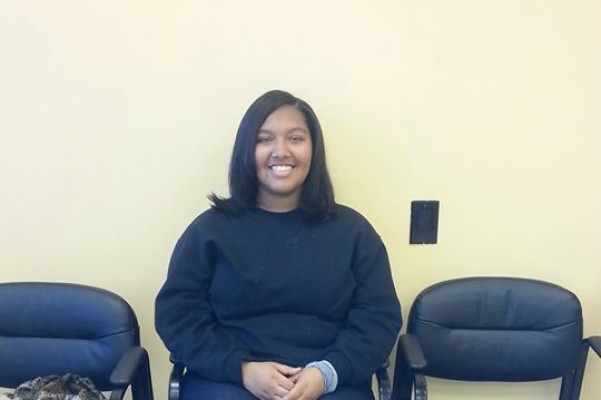 Hello everyone first let me thank you for viewing and reading my gofundme request. My name is Tiannee I am going to tell you a little bit about me, so you can understand my story and why I am asking for assitance.

In 2006 I was 8 yrs old that was the same year my father was murdered by a random act of violence, and I had to learn and adjust to life without my father. That was and still is very hard to deal with, but because of my mother I have been able to stay on track and grow into a smart young lady. The one thing my mother always says too me and my brother is to "Keep Moving Forward" which is the only thing we can continue to do everyday.

Fast forward to 2013 I was an athelete in high school and injured my achilles heal in a training accident which led to me having surgery and 18 months of rehabilitation. I missed alot of school because of this injury, and thought I might not be able to finish my junior year of high school, but because I have always been taught to always try my best no matter what the circumstances you can acheive anything. I did extra work made up time in school and did what was necessary to push through it.

I graduated in 2015 with an advanced Diploma from my high school, and was accepted into Mary Baldwin College and The Virginia Women's Institute for Leadership program at MBC. I have been a volunteer for different organizations since I was 11 yrs old The Red Cross, The Salvation Army, Race for Breath, Sand usan G Koman are just a few of them. I have always wanted to help people and be the person you can depend on, so I feel compelled to become a Nurse. My goals are to complete my Nursing Degree and join the Military after I finish school.

Living in a one perent household has not been easy when it comes to financial stability. We have had to make some serious sacrifices over the years to survive. My mom works fulltime, does overtime whenever she can, and is now trying to get a second job just to support me, and my dreams. We have lost everything, but still have the mindset to always Keep Moving Forward.

I am currently waiting the last 16 days before I check in at Mary Baldwin College in Staunton, VA which is very exciting and overwhelming at the same time. I know that I am leaving home for the first time, and I am sure I will do amazing, but still will miss my mom, and dont want to put too many burdens on her. We have exhausted all financial options to get funding, scholarships, grants, and even family, but I still have a balance that is due that is a major burden on my mom right now, she always says she will find a way to get it done, but I would like to give her a moment to breathe, and not stress about money. I am asking for asistance with my tuition cost, so I can go to school without worrying.

Anything you can donate would be greatly appreciated. Every $5 dollars makes a difference.


Thank you for reading my story, you are appreciated.